I have several students that are in various stages of learning how to play the so-called Celtic Strum.  If you've been around modern worship music at all in the last 20 years, you've heard this strumming pattern in hundreds of songs.  I've heard it called all kinds of things – the worship groove or energy groove – or even "that strummy thing."
I was first introduced to the celtic strum via Paul Baloche's original recording of Open The Eyes Of My Heart (Worship Leader's Song Discovery Issue No. 5).  After that, it seemed like it was in every worship song – there have been countless others: Trading My Sorrows, Sweetly Broken to name a couple more songs that use this strum.
The Celtic Strum is a must-have for the strumming tool box for every guitarist.  Here's how I break it down for the student:
The pattern is 2 measures long.  Starting with a down-strum, you're strumming hand will move in a steady down-up motion for the entire pattern.  Every down-strum is an 8th note and every up-strum is an 8th note.  Here's a PDF of the pattern in rhythmic notation:
The arrows show the direction of your strumming hand movement.  The numbers under the notes show you how to count out the rhythm.  Notice there are 4 groups of 3 and 2 groups of 2.  Counting this way will help you focus on the accents which will always fall on 1.  The key to the groove is getting those accents louder than everything else.
Get your strumming hand moving in that steady down-up motion while simultaneously counting out loud (making "one" louder than everything else): "One-two-three, one-two-three, one-two-three, one-two-three, one-two, one-two."  Start out slow and as you gain confidence, speed things up.  You'll notice that your strumming hand will be moving in the opposite direction for the first 4 accents or ones and then down for the next two accents.  When you get to the end, loop it around again and again.  One of my students used my phone to make a simple video demo of the accents this morning: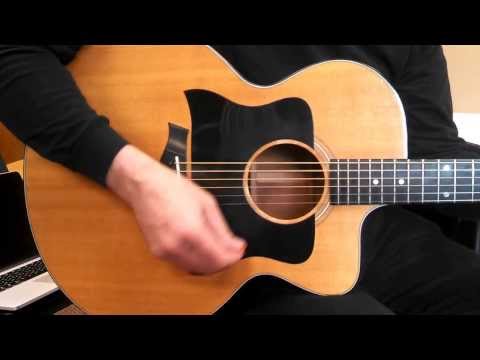 I'll add more to this post in the future.  Click like to let me know if you found this helpful.  I welcome your comments below!  Happy strumming!